Spirit & Place announces this year's events – including us.
Posted On September 12, 2011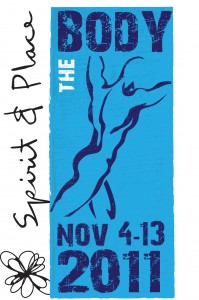 Spirit & Place has posted their schedule for this year's festival. We're collaborating with other dance groups on "Circles and Swirls," Wednesday, November 09, 2011 7:30 PM – 9:30 PM at Zion Evangelical United Church of Christ Gymnasium.