"Nearby" contra dances are listed below in order of increasing drive times from downtown Indianapolis. (Several Indy Contra dancers attend these; ride shares welcome!) For other places, see (but be sure to check a dance's own website for current info):
Other dance styles in Indianapolis include Indy Folk Dancers (European, Israeli, Turkish and other countries); Scottish Country Dancing on Mondays at 7 PM, English Country Dancing monthly on First Thursdays at 6:30 PM in the Garfield Park Arts Center, Naptown Stomp (Lindy Hop & Vintage Swing), Indiana Dancers Association (Square Dancing), Continental Dance Club (Ballroom Dancing),  Israeli Folk Dancing and Dance Indy Swing (West Coast Swing). Musicians and the public are welcome to participate in a local folk music group (that plays contra dance music) called the Central Indiana Folk Music and Mountain Dulcimer Society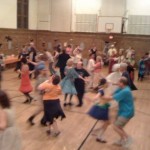 Bloomington, Indiana
approximately 1 hour southwest
Please note summer location!
EVERY Wednesday night (neither rain, nor sleet…) and 5th Saturdays (canceled very rarely, due to nearby dance weekends)
Mad Robin Romp, April. Used to be "Swing into Spring," with open caller & mic, but now features headline band & caller.
Sugar Hill ,late August  with open mic calling and open mic bands – Walk-Ins Welcome! Dancing, meals, & tent space approx. $35, bunk in A/C cabin ~$45 (until early August, then about $10 more).
Fort Wayne, Indiana
approximately 2 hours northeast
They have regular Celtic music & Appalachian / Old Time jam sessions too.
3rd Saturdays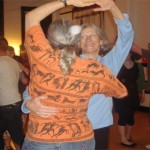 Louisville, Kentucky
approximately 2 hours south
Mondays, and 1st Fridays & 3rd Saturdays
Fleur de lis Fling,  November. Pre-registration required.
Champaign-Urbana, Illinois
approximately 2 hours west
1st and 3rd Fridays
Jan Jam First weekend of every year. – Walk-Ins Welcome!
English & American weekend (with various other styles),  March. Walk-Ins welcome!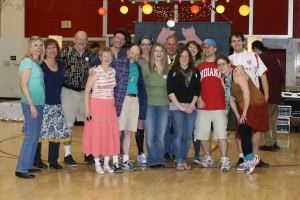 Cincinnati, Ohio
approximately 2 hours east
Mondays and (usually) 2nd Saturdays
New Year's Eve Dance
Pigtown Fling late March, walk-ins welcome
Dayton, Ohio
approximately 2 hours east
1st Fridays of Oct., Nov., Jan., Feb., Mar., Apr., & May
Valparaiso, Indiana
approximately 2 1/2 hours northwest
3rd Saturday each month
Vincennes, Indiana
approximately 2 1/2 hours southwest
Two Fridays each month
free!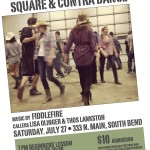 South Bend
South Bend, IN
approximately 3 hours north
email llolinger@yahoo.com for info
Columbus, Ohio
Big Scioty & All Soles
approximately 3 hours east
2nd Fridays , and 1st & 3rd Saturdays
Winter WarmUp early December; walk-ins welcome if space available – often filled up, so check before going!
May Apple Stomp, in Athens, May, walk-ins welcome.
English/American/Scottish weekend with Bare Necessities,  October in even numbered years.
Lexington, Kentucky
approximately 3 hours south
1st Saturdays and 2nd Fridays
Swing Shift –   January in Lexington & Berea.
Dance Trance June – pre-register early. Generally no walk in.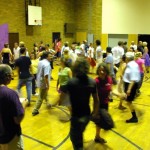 Goshen, Indiana
approximately 3 hours north
First Saturdays
Ann Arbor, Michigan
approximately 4 hours north
1st & 4th Saturdays
5th Fridays – fusion dance of multiple styles – English, contra, swing…
"Dawn" Dance Weekend, February . Walk-ins welcome!
Berea, Kentucky
approximately 4 hours south
3rd Fridays & 4th Saturdays
Hands Four, April, Walk-ins welcome if there is space.
Kalamazoo, MI
approximately 4 hours north
2nd & 4th Saturdays, 1st & occasional Sundays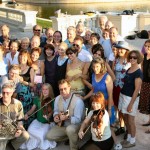 St. Louis, Missouri
approximately 4 hours west
contra usually 1st, 2nd, 4th & 5th Sundays,
contra 1st & 3rd Saturdays
waltzing 3rd Sundays
English 1st & 3rd Fridays
"Flash" dances at non-dance sites. Take tennis shoes, as dances are often on concrete, but one of the most fun outreach activities you can try!
Kimmswick, May

Chicago, Illinois
approximately 5 hours north
Mondays, Saturdays, and Sundays…mostly
Breaking Up Thanksgiving, weekend after Thanksgiving every year.
Knoxville, Tennessee
approximately 5 1/2 hours south
Cabin Fever, February – pre-register early; no walk-ins!
Delafield, Wisconsin
approximately 6 hours north
IndepenDance, June, no pre-registration needed! all welcome!