The Irvington Lodge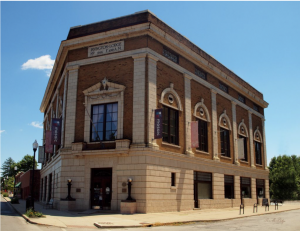 Walk or take elevator to 2nd floor.
Dance Hall and bathrooms are located on 2nd floor. Free Parking
Irvington Lodge
There is free parking in the lot behind the building and the Irvington Theatre gravel lot. There is also plenty of street parking.
T
he gravel lot behind the Irvington Lodge is guaranteed use for the venue. There is street parking available as well. The lot has plenty of space for our size event and we should also be mindful to not excessively use parking lots of other businesses around.
We have rented the 2nd floor of the Irvington Lodge. You will walk in the front entrance on the 1st floor and take the stairs or elevator to the 2nd floor. We are not permitted to go on any other level. Please help us respect our new space!
Hoosier Partner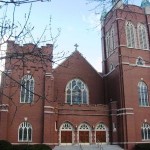 Zion Evangelical United Church of Christ
Interactive maps: Google , MapQuest
603 North New Jersey Street  Indianapolis, IN 46202. On the northeast corner of East North Street, diagonally northeast of the Murat (new name: Old National) Theatre.
Site of Hoosier Partner weekend and previous years' Gypsy Moon Balls.
Park in the church lot, it's just north of the church on New Jersey St.
Use the door nearest the handicapped parking spaces & wheelchair ramp.
Closest to IndyGo routes 2, 5, 10, and 17. Use the Murat, aka Old National Centre, in their trip planner.
Other locations: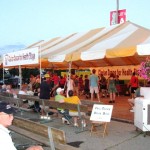 Dance Stage – Indiana State Fairgrounds –  Dance Stage
Interactive maps: Google , MapQuest;   Fair map
We dance at the Indiana State Fair once every August, on the Dance Stage.