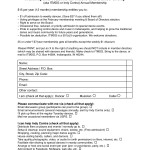 Indianapolis Traditional Music and Dance Group (ITMDG or Indy Contra) is a 501(c)(3) charitable organization, sponsoring traditional American music and dance, primarily contras. (Bylaws here.)
You don't have to join the group to dance. We hope regular dancers will show support by becoming members.
ITMDG dues of $20/year bring benefits like these: save $2 on each weekly admission, vote in elections, etc. For those under 25, we offer a discounted $10/year membership, with voting, other benefits, but no weekly discount.
Memberships are 12 months from whenever you join, not by calendar year.
Please fill out the membership form & bring it to the dance, or mail it with a check made to ITMDG.
We can't give tax advice, but have read, among other things, IRS Publication 526, to learn about "certain membership benefits."
We also welcome participation: