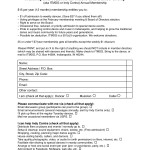 Indianapolis Traditional Music and Dance Group (ITMDG or Indy Contra) is a 501(c)(3) charitable organization, sponsoring traditional American music and dance, primarily contras. (Bylaws here.)
Membership is a part of supporting our Indy Contra organization – helping pay for the venue, talent, and operating expenses. We ask members to pay "what they can" to help support the organization. Besides supporting the organization, membership also has the perk of a recorded vaccine status. If you are a member, you do not need to show your vaccine card at every dance. However, you do not have to be a member to dance at our scheduled dances.
Categories of membership: We have come up with different themed categories of membership. Let us know what category you are able to contribute!
$20-$50 – Allemande
$50-$100 – Do-si-do
$100-$150 – Microphone
$150-$200 – Speaker
$200+ – Piano
Membership dues and dance admission can be paid with cash, check, or with PayPal at the dance. Vaccine cards can be shown at the dance or emailed in advance to indycontra@gmail.com
Memberships are 12 months from whenever you join, not by calendar year.
We can't give tax advice, but have read, among other things, IRS Publication 526, to learn about "certain membership benefits."
We also welcome participation: