October 2015
Posted On October 8, 2015
It's Gpysy Moon Ball month! And we have four regular (fun) Tuesday evening contras. 
6th
Convolution, our house band, with caller Bob Duffy
This is the last dance before Gypsy Moon Ball early registration deadline, so to save $$ bring cash, check, or pay with PayPal tonight! It's also t-shirt deadline.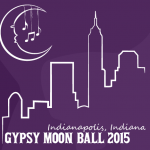 10th
Register for Gypsy Moon Ball: early registration (save $10) and t-shirt orders end today! Send US mail postmarked 10/10/15, or register online & pay by credit card.
13th
LEDFoot and Rhonda Minnich
14th
Board meeting, 7:30 p.m. at Dianna's. Last planning session before GMB.
20th
Caller Tavi Merrill stops in Indy on a cross country road trip! Tavi calls dances from stately to salacious to synchronously stomptastic – and takes seriously the opportunity to steward and interpret our tradition, with all its uncommon courtesy and kinematic vorticity.
Musicians will be our own Dianna Davis and Maggie Davis (no relation).  Maggie is the fiddle player for the Irish rock band Mother Grove and the Irish traditional band the Indy Ceili Band!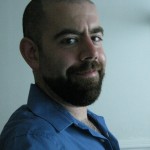 23-25th   Gypsy Moon Ball
Our annual weekend of contra dance featuring more than fifteen hours of contra, and several hours of waltz and couple dances.
Join 200 or more friends from around the midwest and at least one pair from Florida!
Music by Gallimaufry & Turnip the Beet, calling by Susan Kevra & Maggie Jo Saylor.
Gallimaufry are a high-energy contra dance band with a sound based in Irish, Quebecois, and Old Time tunes; recent graduates of Oberlin, scattered across the country and returning to the midwest to play for us.  Turnip the Beet play an organic mix of eclectic tunes from the American South, Ireland, Cape Breton, Quebec, and Scandinavia, as well as a half-bushel of grooving, homegrown originals
Saturday afternoon theme sessions include Maggie Jo's silly contras, complex contras, and unusual formation contras with Susan.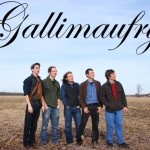 27th
Emily Ann and Kelly Thompson with Jonathan Sivier
Emily Ann and Kelly will play traditional Irish, Scottish, and Canadian tunes with energy and passion.
Jonathan is a dance leader, dance history researcher, and researching dance and aging.
31st
5th Saturday contra in Bloomington, with Bob Green & Martha Edwards visiting from St. Louis!