March 2015
Posted On February 28, 2015
We have six contras this month:
March 3rd
Electro Contra!
D.R. Shadow is back to provide the electronic music to spin you across the floor, with Adam Nichols calling the dances.  Check out how much fun we had the last time!

Tuesday, March 10th
Ledfoot and Ken Gall – Old time music by Leslie, Dave, Lisa, and Steve, with with Ken, calling back home in Indiana between dance and calling trips all around the country.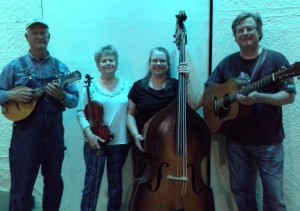 Tuesday, March 17th
Relative Harmony and Judy Greenhill – his Ontario-based band plays an energetic blend of traditional New England, Quebecois and Irish/Celtic, with some original tunes added to the mix.
Sunday, March 22nd
Beach Party! – Cincinnati caller Darlene Underwood joins Miriam Larson, Ben Smith, and Matt Turino for an afternoon full of dancing. The Mean Lids have been described as "mesmerizing," "outstanding," and "one of the top contra bands in the country," but then most of you already knew that!
"Beach" attire prizes will be awarded. Snacks (beach themed or not) welcome.
Tuesday, March 24th
Not Tom and Jerry and Deborah Denenfeld – A caller from Louisville, KY, Deborah Denenfeld has a great passion for dancing and will be bringing that excitement to Indy Contra! She has over twenty years of experience leading dance at schools, weddings, retreats, and of course contra communities like ours. She also recently has started a contra dance program for veterans in Louisville!  Tom Cunningham (fiddle player from the Coffee Zombies!) and Ben Andrews (gypsy jazz guitarist) will provide all the swingin' tunes.
Tuesday, March 31st
Convolution and Bob Duffy – Indy's "house band" Convolution is back on the stage to provide all your music needs for the last contra of the month.  Local caller Bob Duffy calls.