Indy Contra has a Sunday afternoon dance scheduled for January 18, 2 – 5 p.m.  with music by Turnip the Beet, and calling by Bradley Smith..
Our Tuesday night dances this month:
January 6, start the year dancing, with Ken Gall calling to Convolution.
January 13, Ryan Smith calls to Tom Cunningham & Ben Andrew.
January 20, we feature Bloomington talent: the Lion's Head Dance Band (Eric Schedler, Ben Smith, and Sam Bartlett) and Steven Janowiecki calling.
January 27, Rachel McCandliss, visiting from Atlanta, GA, calls to Troika.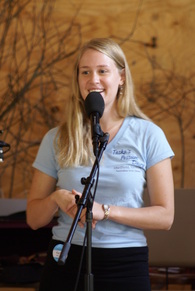 In case of bad weather, please check us on twitter https://twitter.com/IndyContra  which is likeliest to be updated fastest.
January 31 is a 5th Saturday, so Bloomington, IN has a contra just an hour south-ish of us. That weekend Louisville, KY has events Friday, Saturday, and Sunday, in conjunction with a CDSS board meeting.