Emily Ann Thompson & caller Ken Gall
Posted On February 21, 2012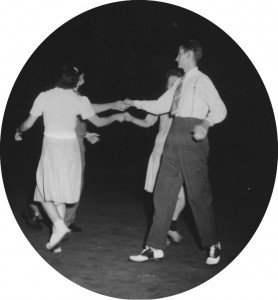 February 28th, usually the last day of the month, but this is Leap Year. It's still a Tuesday, so we're contra dancing!
It's also the evening of our annual membership meeting, with election of board members. We won't be voting on by-laws amendments though.
The meeting, at the break, should take 5 – 10 minutes.