Dot Dot Dash
Posted On June 1, 2013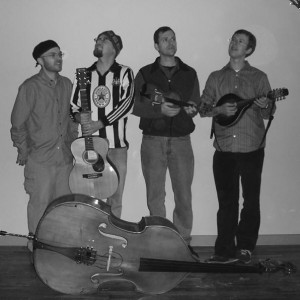 Get ready for July 30, when we have Dot Dot Dash visiting!
Yes, that's almost two months, but here's why you want to mark your calendars now:
Bill Anderson (fiddle), John Hildreth (guitar), Joel Keebler (bass), Matt Livingston (mandolin) from Virginia & North Carolina will be joined by Kevin Anderson (drums), from Dayton Ohio.
Ken Gall will call to them.