4/1/2014
Posted On March 25, 2014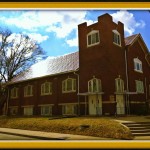 It's time! No Foolin…We're moving to the Grove Haus! Come join us for our first regular Tuesday at our new site! It's at the corner of Grove & Hosbrook, just about a block north of Fountain Square.  It's around the corner from Siam Square & Peppy's Grill. The official street address is 1001 Hosbrook.
Fiddler Deb Shebish and Jude Odell play, with Ryan Smith calling.
Please join us for this new beginning.