For info about Indy Contra contact:
Dancers, questions about dancing, events. web site, etc.:

indycontra@gmail.com
(317) 759-4863

Bands, callers, musicians, etc. interested in performing:

Vickie & Dianna, at indycontra.schedule@gmail.com

All, mailing address:

ITMDG, P.O. Box 44284, Indianapolis, IN 46244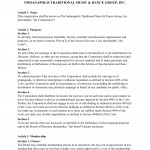 Indy contra dancing is the work of the Indianapolis Traditional Music and Dance Group (ITMDG), a 501(c)3 organization. Read our Bylaws (if you want). (Or a version from 1991.)
The Board is elected every February at the annual membership meeting during a regular Tuesday night dance. About 1/2 of the Board is elected each year, for a 2 year term.
2013 Board:
Barry Levitt – Treasurer (elected 2011, expires 2013)
Dianna Davis – Scheduling (workshops & special events) (elected 2012, expires 2014)
Jamie Shepherd- President (elected 2013, expires 2015) Juliet Port (elected 2012, expires 2014)
Kathryn C. Millis – Secretary & P.R. (elected 2012, expires 2014)
Vickie Gruner (elected 2013, expires 2015)
Vickie Stohl – Vice President & Scheduling (weekly dances) (elected 2011, expires 2013)